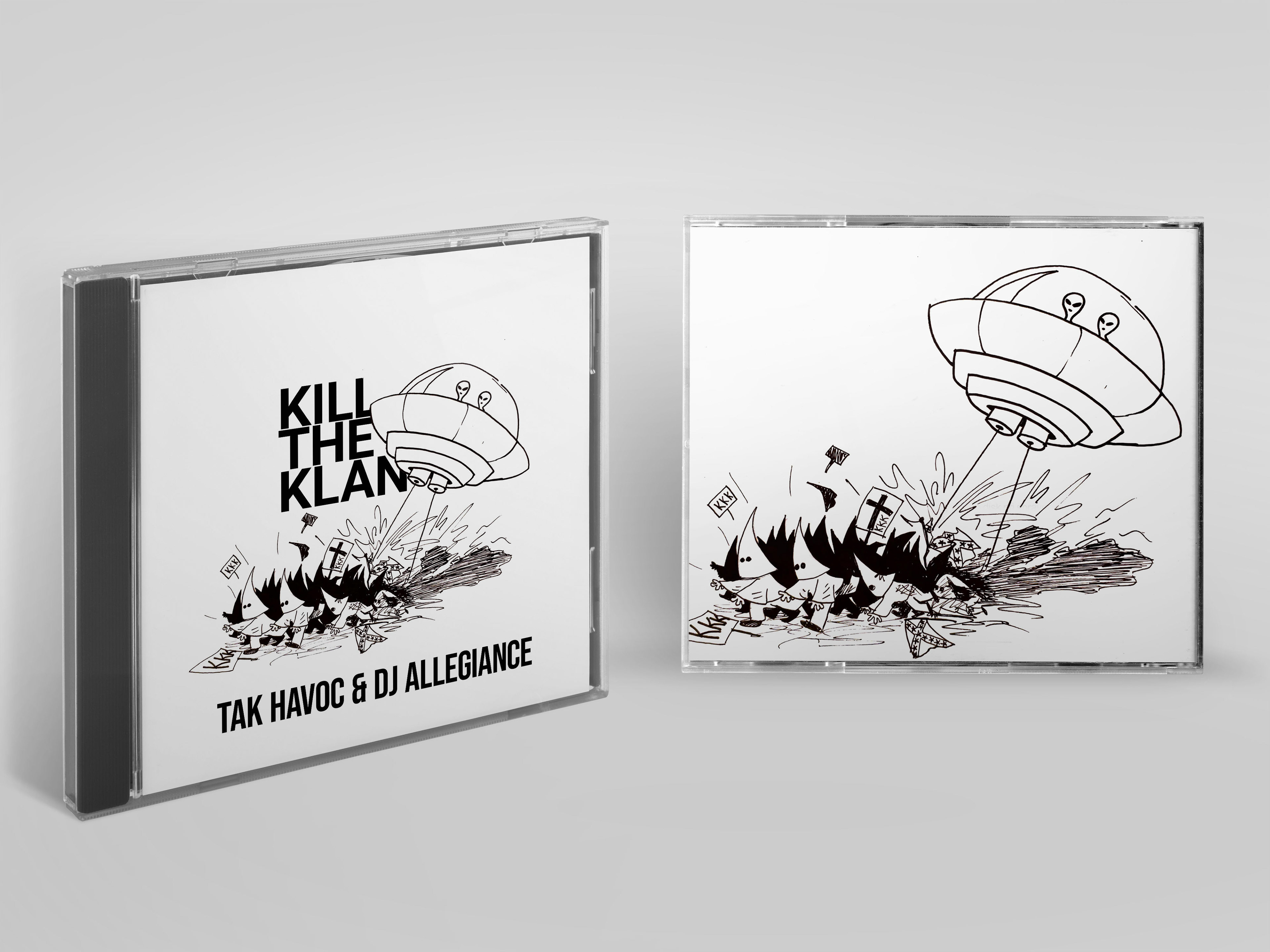 Medium: Ink on paper, Adobe Scan, and Adobe Photoshop.
Group Project Role: Illustrator.
Group Members: Tay Bates, Ana Bates.
As a collaborative project with my husband, Tay, I created a raw, sketchy illustration. It matches the style of music in the album. To contrast with that, Tay paired it with a simple sans serif typeface that peeks out from the illustration. It contrasts with the art style well and each element complements the other.