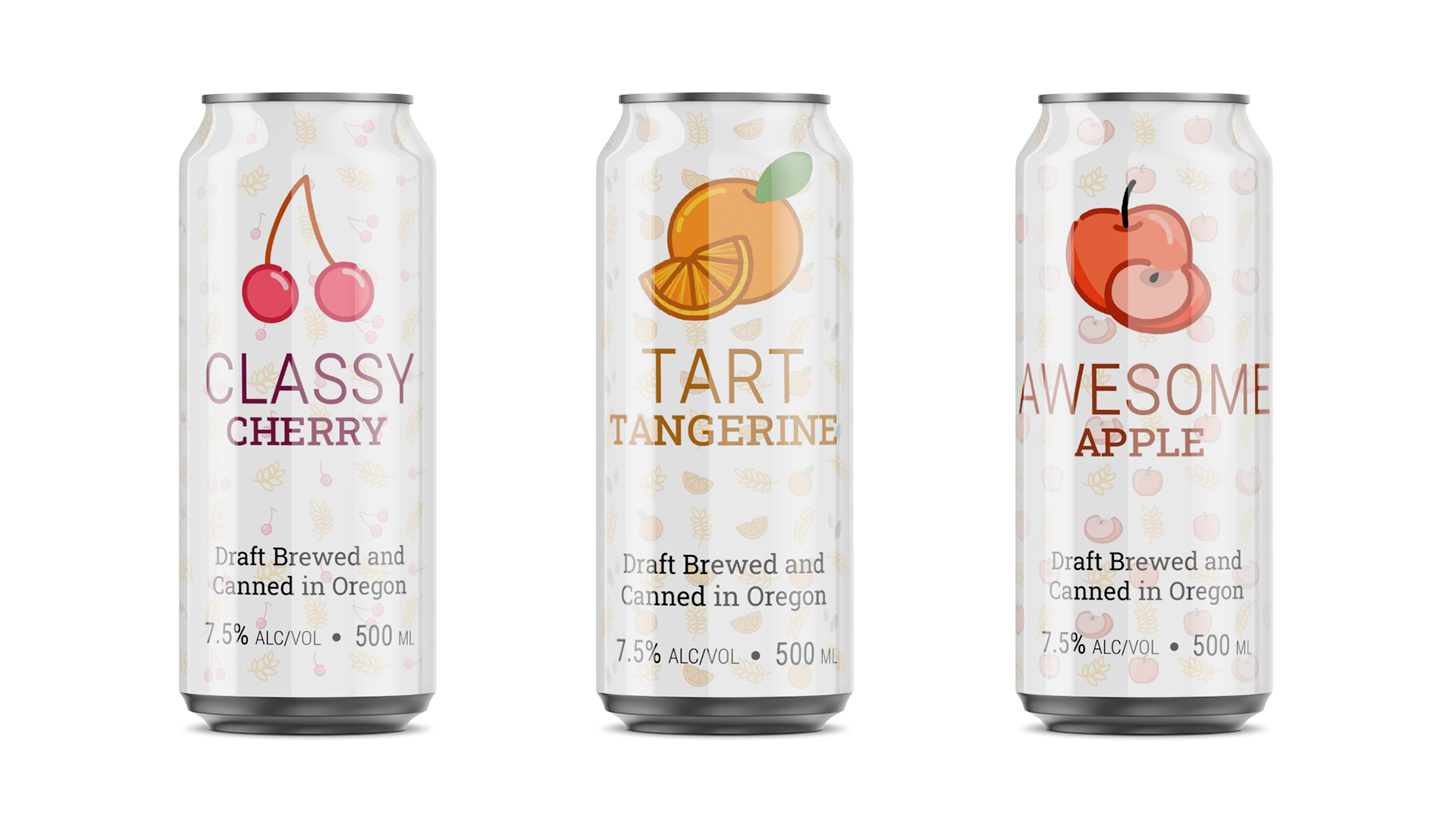 Medium: Adobe Illustrator, Procreate.
This beer label was an opportunity to explore digital drawing using the software Procreate. The challenge was to create three different product labels for different flavored beers. The logo for Craftwork Brewery was a mix of serious typeface and a friendly art style. The products were fruity and fun so I focused on creating brightly colored illustrations and patterns, paired with font styles from the Roboto family which helped with clear order and hierarchy. 
I hope to be able to work on more similar projects, as this was highly enjoyable for me!