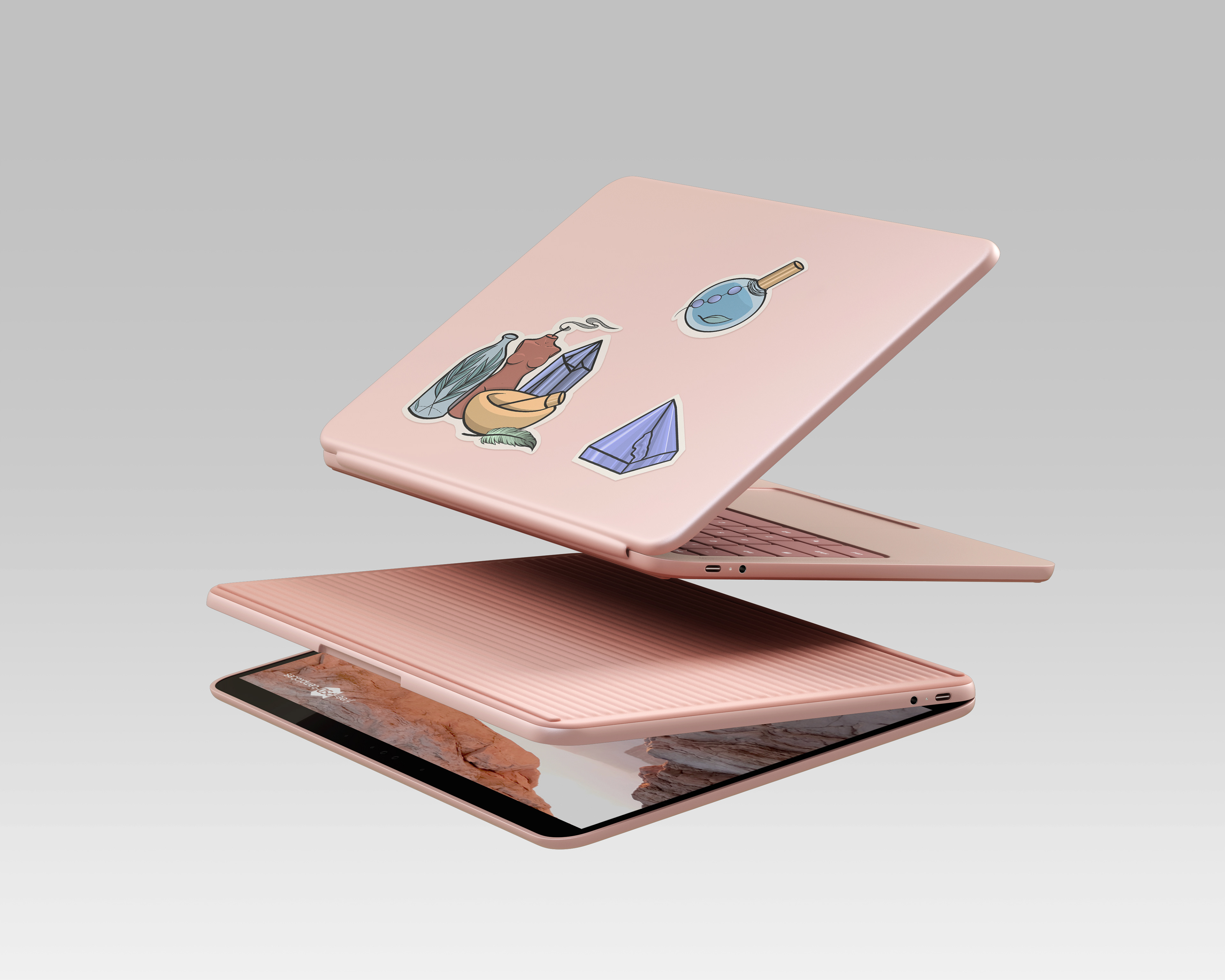 Medium: Procreate, Adobe Illustrator.
Color was a big inspiration for this illustrated sticker set. I was able to make the stickers feel cohesive by using five colors only. Darker hues were used to create contrast.
My process for this project included product research, rough and revisional sketches, and many iterations. It was an honor to be able to create artwork heavily inspired by the amazing products of Heritage Apothecary.